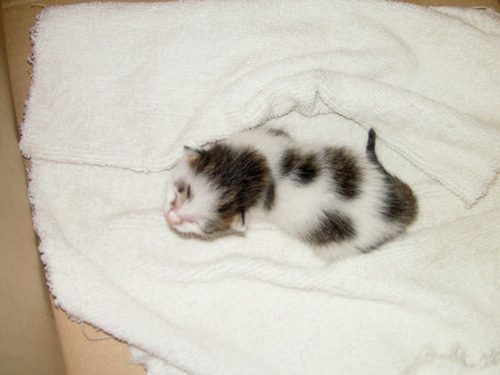 I dreamt of your little innocent face last night.
I saw you taking your laborious gasping breaths,
I shook your lifeless body again and again.
Countless times (and I tried to count) in my dreams
Hoping against hope that you came back to us.
But you had already gone onto a better world,
Leaving a little hole where you had occupied,
My heart and ours for one whole week.
You are not forgotten and you will be loved.
We hope that your sojourn to the after-life,
Is filled with pink bows, milk and kisses
And maybe the fishes you never could have.